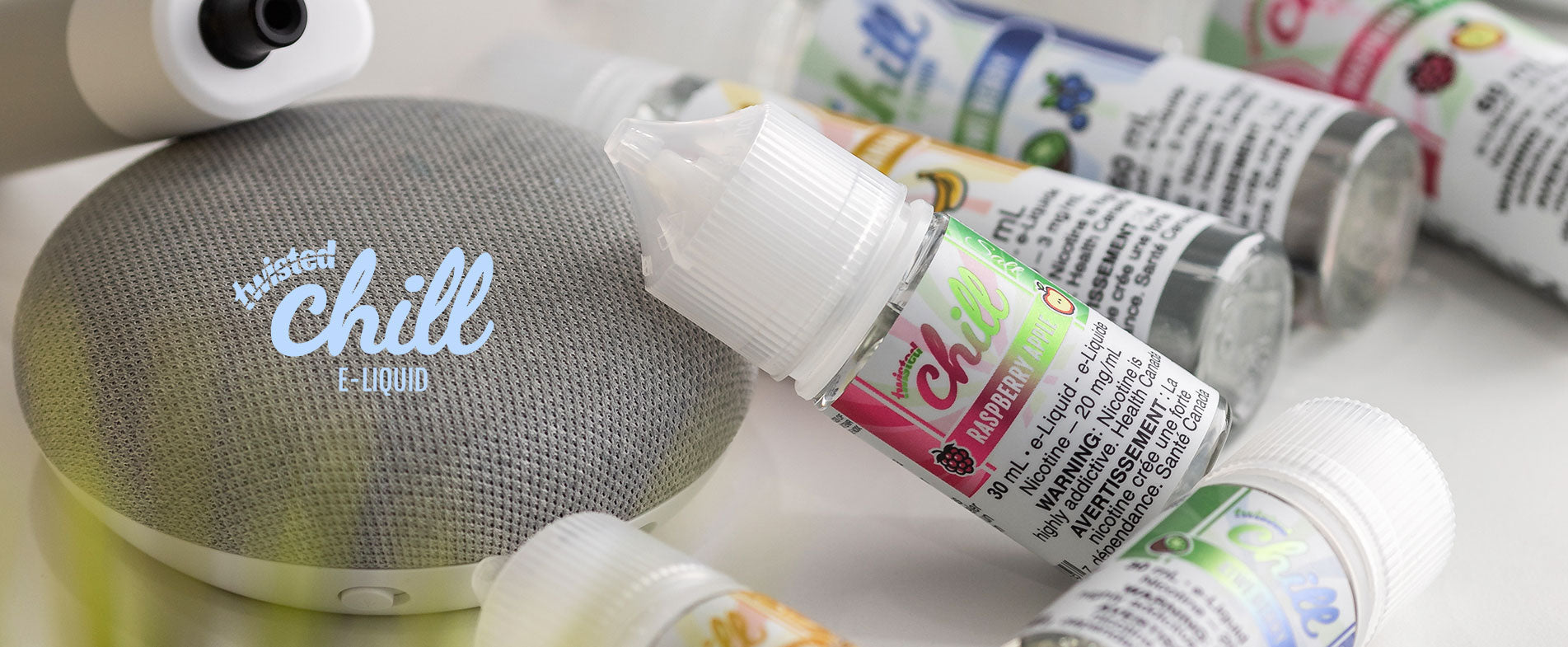 4 products
Chill E-Liquid is a sparkling line of e-liquid, full of superb flavors, that are both juicy, and bubbly like your favorite cold drinks.
Apple Peach-Blend of luscious peaches blended together with tart green apples with a sparkling candy note twisted to perfection!
Pink Dream-A sparkling splash of fruits, with mouth-watering splashes of vanilla and cream.
Shop Chill E-Juice & Nic Salts (Canada) here at Morden Vape SuperStore. All Chill Premium E-Liquid is made with a 70/30 VG/PG ratio.